Team Biographies
Jennifer Dix, FSA, MAAA
Consulting Actuary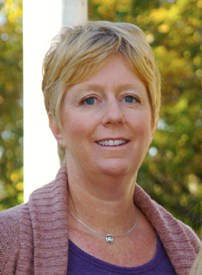 Jennifer has over 15 years of experience in the health actuarial field. Some of her key experiences include manual/experience rating and reserve analysis for a health insurer, pricing of specific and aggregate stop loss, evaluating PPO network discounts and product development/pricing for pet insurance. She has also been involved in financial projections for retiree health plans, assistance with a large carrier's Medicaid managed care bid and charitable gift annuities.
Education
Messiah College.
Bachelor of Arts in Mathematics, minors in Statistics and Business .
Fellow of the Society of Actuaries, Member American Academy of Actuaries
Experience Highlights
Actuarial Management Strategies, Inc., New Hope, PA 2009 – Present
Consulting Actuary providing actuarial services for product development, pricing, and reserving of group health and specialty health products. Expertise includes traditional and managed care plans, employer specific and aggregate stop loss products, claim reserve valuations and evaluation of PPO network discounts. Functioning as an in-house actuary for a group health insurer.
Self Employed, New Hope, PA 2004 - 2009
Consulting Actuary responsible for various ad-hoc projects for large Blues plans, HMOs and health insurers and reinsurers. Key consulting projects include financial projections, pricing, actuarial filings, and reserving.
KPMG Peat Marwick LLP, Lawrenceville, NJ 1993-1996
Manager, Health Actuarial Practice. Responsible for client and project management. Contributed substantially to revenue growth by generating multiple proposals, developing good rapport with existing clients and networking within the firm. Obtained leading-edge knowledge in Medicare Risk Contracts, Medicaid HMOs, capitation rate setting, prescription drugs and physician contracting.
QED Consulting Group, New Hope, PA 1992-1993
Actuarial Associate Joined small but growing practice as the first group health/managed care actuary and transitioned through a merger with KPMG one year later. Broadened knowledge of managed care principals by working with other KPMG consultants outside the practice and interfaced directly with clients.
Aetna, Middletown, CT 1988-1992
Actuarial Assistant/Assoctiate.Rotated to different departments including Pensions, Universal Life, Group Health and Managed Care Product Development as part of Aetna's actuarial student program.